What communities?
Thanks to its partners and projects, the Fabrique wishes to create communities of interest in various domains in order to develop open platforms. Certain communities are already emerging from the Fabrique. Each community has its leader, who is the principal driver of the community, with some communities having multiple leaders - so don't hesitate to get in touch if this interests you! The communities allow us to create stronger relationships, discuss problems, identify commons, facilitate the emergence of new projects and construct a terrain that's ripe for innovation.
The global community FabMob
The members below are the most involved.
They connect people, projects and partners.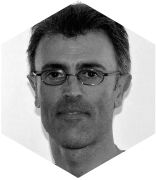 GABRIEL PLASSAT
ademe
Heard of the blog transportsdufutur? That's him! And the beginning of the Fabrique was also him! Without Gabriel, none of this would exist. His big question: how can we innovate in the digital age?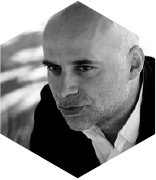 PHILIPPE MÉDA
merkapt
Philippe is the cofounder and co-manager of the Conseil Merkapt agency. He is specialized in accelerating innovative projects and innovating economic models, both skills that he brings to the Fabrique.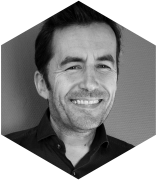 STÉPHANE SCHULTZ
15marches
Stéphane is the founder of 15marches, a consulting agency for strategy and innovation that assists both early-stage startups and large corporations. His specialty is analyzing the secrets of the new digital giants, those who are changing usage and models, and figuring out how these secrets can help the Fabrique.