Participants
The Fabrique's first session will follow 10 projects with incredible levels of synergy.
The selected projects are the following:
The mentors
These are some of the most dedicated members of the Fabrique.
They bring energy to the community, and connect people, projects and partners together.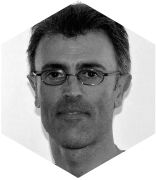 GABRIEL PLASSAT
ademe
Heard of the blog transportsdufutur? That's him! And the beginning of the Fabrique was also him! Without Gabriel, none of this would exist. His big question: how can we innovate in the digital age?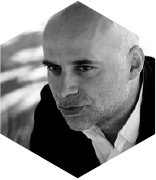 PHILIPPE MÉDA
merkapt
Philippe is the cofounder and co-manager of the Conseil Merkapt agency. He is specialized in accelerating innovative projects and innovating economic models, both skills that he brings to the Fabrique.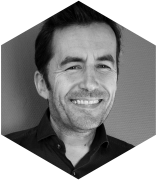 STÉPHANE SCHULTZ
15marches
Stéphane is the founder of 15marches, a consulting agency for strategy and innovation that assists both early-stage startups and large corporations. His specialty is analyzing the secrets of the new digital giants, those who are changing usage and models, and figuring out how these secrets can help the Fabrique.
4 open-platform projects
Additionally, 4 projects have been found that have the ability and will to produce open platforms that are essential to the mobility ecosystem. These open platforms bring down barriers to entrepreneurship and as such help to accelerate all of our projects.
They benefit from detailed help and contacts with our partners and projects, bringing to life new open platforms that create communities of contributors and users.
Sponsored by
This first round is sponsored by Blablacar, which has concretely demonstrated the ability for citizens to change mobility practices, rapidly and on a large scale.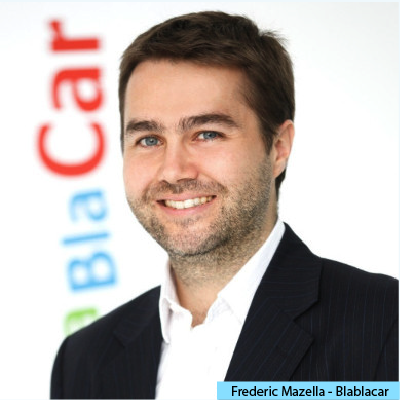 With more than 20 million members, Blablacar is showing each day how large-scale mobility changes can take place. Car-sharing fills up the empty space in cars and increases the energy efficiency of transportation. This type of change has taken place over just a few years. It's beneficial to the environment, the citizen, and can even help entire industries. We can make alliances with entrepreneurs who leverage digital power, helping them to resolve various problems in the transport sector.
The projects brought together through this Call for Projects will benefit from both individual and collective attention from a dedicated team. The goal is to bring together new knowledge and skills and put them to use, to help project leaders to learn from each other, and to create synergies between project leaders and our partners, creating ever more commons. The Blablacar team, sponsoring these first projects, will also bring their national and international experience forward through exchanges at their offices.
Call for Projects
The Fabrique launched its first Call for Projects last year, which closed on December 13. We received 39 projects that corresponded to 7 proposed themes. These projects were categorized according to transparent criteria: the team, its capacity to transform mobility usage, synergies with the Fabrique's partners, commons, agility and speed.